​AFFINITY
Affinity is the measured relationship between a racer and a certain car manufacturer. By setting a car of theirs as your main and putting the car through winning races, challenges, and tournaments, your Affinity to that manufacturer grows. By doing this, that manufacturer will eventually reward you for reaching a certain height of continued devotion to them. This would mean they can award you, with such likes as limited edition cars, concept cars, special kitted cars, cars from their in-house tuner, or even a points winning bonus! Be sure to race hard under your favorite manufacturer to reap their goodies!
Cars gifted to you by a manufacturer are referred to as "Trophy Machines." A trophy machine can be a special/limited edition model, rare classic, or VGT car. Trophy cars will be displayed on your profile in a gold-colored font. They will not be if they were registered prior to the Affinity THL update (November 18th, 2015). They will need space in your profile like every other car. The only exception is for VGT cars, which your profile will show that you have access to the VGT car.
Here is the
Affinity Points (AP)
payout for each situation:
Winning a race: 1 AP (may be more depending on the race results, such as the length of the race and the opponent)
Winning a gamble race: 3 AP

(may be more depending on the race results, such as the length of the race and the opponent)

Podium a Weekly Challenge: 3 AP 1st place, 2 AP 2nd place, 1 AP 3rd place
Podium a Monthly Challenge: 5 AP 1st place, 3 AP 3rd place, 1 AP 3rd-5th place
Podium finish a tournament: 10 AP 1st place, 8 AP 2nd place, 6 AP 3rd place, 4 AP 4th place, 2 AP 5th place, 1 AP 6th-8th place
Victory over an industry rival (explained here): x2 AP if payout is 1 or 2 AP, +2 AP if payout is 3-6 AP, +3 AP if payout is 7-10AP
*BE WARNED! CARS FROM TUNING COMPANIES NOT IN-HOUSE DO NOT GATHER AP POINTS!*
Below are currently posted manufacturers and what they will give you after a certain Affinity Level is reached:
Powered by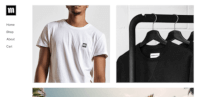 Create your own unique website with customizable templates.