CAR CLASSES

*PLEASE NOTE THAT NO ONE CLASS IS BETTER OR WORSE THAN THE OTHER! IT JUST MEANS YOU ARE IN A CERTAIN CLASS BECAUSE YOU AND YOUR CAR ARE BEST SUITED TO RACE OTHERS IN THAT SAME CLASS! NO ONE CLASS IS THE KING!*
CORE CLASSES
CLASS V (300PP or less, CH,CM tires)
CLASS U (301-349PP, CH,CM tires)
CLASS N (350PP-399PP, CH,CM,CS tires)
CLASS D (400PP-425PP, CM,CS tires)
CLASS C (426PP-450PP, CS,SH tires)
CLASS B (451PP-500PP, CS,SH tires)
CLASS A (501PP-550PP, SH,SM tires)
CLASS S (551PP-600PP, SH-SS tires)
CLASS K (Japanese Kei cars, CS or SH tires, any PP)
CLASS E (Economic cars, Hybrids, and Electric Cars, CS or SH, any PP)
Class X1 (Supercars, up to 500pp SH, no detunes)
Class X2 (Supercar/VGT Class, up to 550pp SH,SM, no detunes)
Class X3 (Supercar/VGT Class, up to 600pp SH-SM, no detunes)
Class X4 (Supercar/VGT Class, up to 650pp SM-SS, no detunes)
Class X5 (VGT Class, up to 700pp SM-SS, no detunes)
SUB CLASSES
SUB-CLASS SP (Cars built by famous tuning shops, such as NISMO, SPOON, RE AMEMIYA, etc. or are not production cars)
SUB-CLASS M (Muscle Cars or Classic Cars)
SUB-CLASS T (Trucks, Mini-Vans, or SUVs)
CUSTOM CLASSES EXPLAINED
You may see that your car maybe called "Class ___ CUSTOM". The CUSTOM indicates that your car meets different standards. These would be:
Your car uses different tires than your assigned class suggests.
Your car at stock exceeds your assigned class' standards and PP range and was detuned.
Both simultaneously
SAMPLE CLASSES
Toyota Sprinter Trueno GT-APEX (Shuichi Shigeno Ver.) '00 (510PP, SM, CLASS A-SP)

Mazda RX7 Spirit R Type A '02 (500PP, SS, CLASS B CUSTOM)

Spoon Civic Type R '00 (450PP, SH, CLASS C-SP)

Chevrolet Camaro SS '69 (550PP, SM, CLASS A-M)

Toyota Prius G '09 (400PP, Snow, CLASS E)
Powered by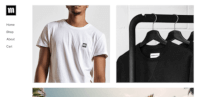 Create your own unique website with customizable templates.