TOUGE HOTLIST

WELCOME TO TOUGE HOTLIST, YOUR SITE FOR THE HOTTEST TOUGE RACING ACTION IN GRAN TURISMO 6! HERE, YOU CAN COMPETE WITH OR BROWSE THROUGH RACERS, TEAMS, TOUGE SHOPS, OR WRITE INTO OUR RACER FORUMS. JUST CLICK ANY OF THE TABS UP ABOVE TO GET STARTED! IF YOU WANT TO BE POSTED ONTO THE SITE, CLICK THE BUTTON JUST BELOW!
New to touge hotlist! (1/5/16)
NEW VERSION 3.05!
Mobile Version under development!
Changes listed HERE

TOUGE HOTLIST V3.05
Powered by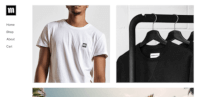 Create your own unique website with customizable templates.