NO.014 ZERO4567-_
zero4567-_ (Nickname: ZERO-JDM)
Primary Car: Nissan Skyline GT-R V-spec II Nür (R34) '02
480HP/456.4 lb-ft/1,373kg/535PP/SH
Secondary Car: Honda NSX Type R '02
280HP/248.7 lb-ft/1,255kg/485PP/SH
Bio:
I am a beginner touge racer who enjoys the Tokyo Xtreme Racer series. I can be too cautious or too reckless at times (I am still learning). If you want to do a run, let me know.
Main Track: Circuito de la Sierra
Team: None
---
Powered by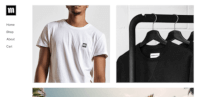 Create your own unique website with customizable templates.