NO.018 HOBSONMARTEZ
hobsonmartez (Nickname: "Hobs")
Main Car: Lexus IS F '07
312HP/376lb-ft/---kg/500PP/CS
Secondary Car: Mazda RX-7 Spirit R Type A '02
330HP/313lb-ft/---kg/500PP/CS
Bio:
99.4% of the time I'm usually drifting, unless I get an itch for touge. I originally got into togue by shooting for the fastest times while drifting, and it progressed from there as I started using CM tires to set times around tracks while getting sideways, but I'm ready to test my speed against other drivers on different courses.
Main Track:
Special Stage Route 5 / Deep Forest Raceway
Team: Organized Threat
---
Powered by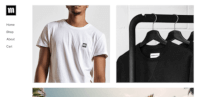 Create your own unique website with customizable templates.