NO.019 Inhaled_Fire87
Inhaled_Fire87
Primary Car: Honda S2000 '03
365HP/222lb-ft/1,047kg/500PP/CS&SH
Secondary Car: Ford Mustang Boss 302 '13
444HP/410.9lb-ft/1,319kg/550PP/SH
Bio:
I enjoy touge racing very much. I'm doing what I can to improve my lap times as a racer. I don't claim to be a pro racer, just have a lot of determination. I have been racing on Gran Turismo since GT3. I can drift, but my primary focus is in grip racing. I just drift as a hobby and for fun. I joined Touge HotList to help make friends and also improve my skills as a driver. Let's race soon!
Main Track: Special Stage Route 5
Team: None
---
Powered by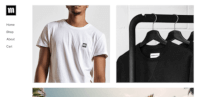 Create your own unique website with customizable templates.