Here we will post job listings, whether temporary or permanent until resignation, that you can pick up, should you be deemed eligible for it. Some will stick around. Others will be temporary. Be sure to check back here regularly to see how you can get further involved on Touge HotList! Apply by sending an e-mail for it to our e-mail address!
THL OFFICIAL
A THL Official would be expected to truthfully report race results and otherwise be something of a THL watchdog that ensures that the balance of the THL community is calm and free of misconduct, rule-breaking, or drama. Position is generally open to anyone, as long as they're not troublemakers themselves.
Powered by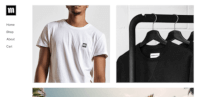 Create your own unique website with customizable templates.